Driving Theory Test: Essential Information for Passing Your Test
Ugh! Your driving theory test is here. As if passing the practical driving test wasn't pressurizing enough, you'll need to pass the driving test theory before getting your driver's license. But don't worry, in this article, we will share useful tips for passing this exam.
Steps To Take Before Mock Written Driving Test
Book Your Driving Theory Test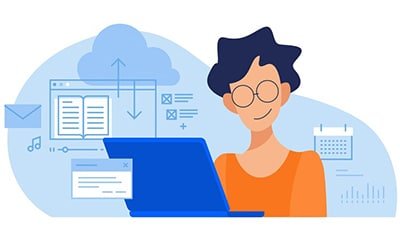 It may seem obvious, but you need to book your theory test and make payments before sitting the test. Currently, there are over 150 test centers in the country. Choose the ideal location to sit your test from the government's website.
Before making any booking, ensure you have a provisional license and a debit card or credit card to hand. It will cost you close to £30 to pay for this test.
Hit the Books
During the test, you will have 50 multiple choice questions from the possible 1000 questions. For you to pass, you have to answer at least 43 questions correctly.
The good thing is, that the driving standards agency has developed a theory test handbook. It has useful tips and sample questions and how to answer them. Take your time to go through the copy for revision.
Brush up on The Hazard Perception Test
After making it through the multiple test section, you'll proceed to the hazard spotting test. Here, you'll encounter different video clips that feature different driving hazards.
Before taking this test, you have to ensure that you're prepared for the task. But how do you prepare for this test?
Well, it's simple. Just practice how to scan the road properly, identify any distractions, and be on the lookout for any cyclist out there.
Doing this practice for 20 hours will ensure you're fully prepared for the test.
Put a Lot of Effort
When revising, there is no substitute for dedicating your time. The questions that you'll have to answer will be picked at random. So, you should be comfortable answering any question in this handbook- that's slightly over 1000 questions.
Don't also forget to revise your hazard perception test. Here you'll need to get 44 answers correct out of the possible 75 questions to pass.
The best way to practice these questions is by asking your friends and relatives to quiz you. Remember, you'll have to answer the 50 multiple choice questions in 57 minutes.
Do a Mock Test
So, you are optimistic that you're ready for the test? But wait, why don't you enroll for a mock test on this website? Here, you'll only have multiple-choice questions to answer. If the results do not fascinate you, you can always reschedule the test three days before the actual date. Use this opportunity to do a rain check and do lots of revision.
With these tips, you're ready to do the driving test theory. During the test's day, do not forget to arrive at the center some thirty minutes before the test starts. Also, don't forget to carry a photo card of your provisional license. If you don't bring the card with you, you will not sit for the test but you will still pay for the test.
Can You Pass Your Test Without Taking A Driving Theory Practice Test?
You have to do and pass a theory test for a UK driving license. When you're ready for this test, make a booking online. It is a simple process that will take you less than 10 minutes to complete.
When booking for this test, ensure you're able to identify the nearest local test center and the earliest possible time to take the exam. Normally, it will take you a month before getting the slot. The average time may change depending on whether the booking system is busy or not.
Before you do your bookings, you'll need the following.
The license number as it is in your provisional license.
A debit or credit card to facilitate the payment. A test on a weekend will cost you £75 while on a weekday it costs £62.
Your instructor's reference number if you want them to be available during the test.
The good thing is that you can make these bookings online. Further, keep checking for driving test cancellations, with this, you can book an earlier appointment if someone cancels theirs before yours is due.
Since there's no alert system for this cancellation, it is imperative to check their availability on a daily basis.
What to Expect From Practise DVLA Driving Test
During the test day, you'll need to carry your provisional driving license and a pass certificate for your theory test. You will also need at least 40 minutes to finish the test. You can try DriverKnowledge.co.uk for an accurate, free mock testing driving test.
The practice test will involve five components that include the following:
The sight check
Independent driving
Reversing your car
The general driving ability
Some show me or tell me questions.
After completing this test, you'll not be able to immediately know your performance. You have to visit the test center for the examiner to discuss their observations with you. They will then give a fail or pass certificate.
When taking your tests, you can make as many as fifteen minor mistakes and still pass your test. However, one major fault will qualify you for an instant fail.