02 - FREE DRIVING THEORY TEST PRACTICE
This driving theory practice questions are created using the official DVSA Guide: The Official Highway Code. All answers include a short explanation and reference to the UK Highway Code or special notes for additional reading on the subject.
Driving Theory Practice Prepare You For The UK Driving Test
One of the most common resolutions for the British people is to pass their driving exam and finally acquire a valid driving license. This is simply because having a driving license not only gives you a sense of achievement, enhances your social life, makes you more employable, but a license also serves as a source of identification. But before you can enjoy these benefits, you'll first have to take various tests to become a licensed UK driver.
The first step toward becoming a licensed UK driver is to get through the DVSA theory driving test, which can sometimes prove a daunting task. And once you pass this particular test, you can then proceed for your practical driving test and thereafter join the many UK citizens who benefit from increased flexibility and freedom due to being able to travel around in their own vehicle.
So, what is UK driving theory test?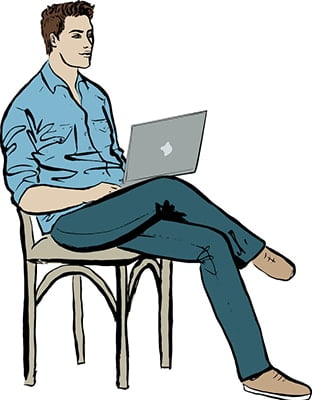 The theory test is an exam set by the Driver and Vehicle Standards Agency, DVSA in Wales, England, and Scotland, and by the Driver and Vehicle Agency DVA in Northern Ireland. All provisional UK driving license holders must first pass this theory test before they book the practical exam. And this also true if you are making an application for a different category of license, such as a lorry or bus driving license.
The theory test features two sections, both of which differ depending on the type of vehicle license a person is pursuing, including the multiple-choice test and hazard perception test. A candidate must pass all the two sections to obtain a theory exam pass certificate. And this is when you can book a practical driving test.
The multiple-choice driving test part:
This section of the driving theory test is conducted on a computer system and tests your knowledge of the driving theory and the Highway Code. The multiple-choice part is usually 57 minutes long and candidates will have to score a minimum of 43 correct answers to pass this exam. And for bus and lorry categories, a candidate will have to score 85 out of 100 to pass the test. The best preparation for this section of the theory driving test is to adequately study the Highway Code, the know traffic signs, and the DSVA essential skills learning materials. Not only do these books contain everything you need to know about road signs, markings, and the rules of the road for safe driving, but are also the source materials for the questions used in the actual test!
The hazard perception driving test section:
Unlike the multiple-choice driving theory test section, the hazard perception exam is about watching videos and clicking the mouse immediately you spot any developing hazard. A developing hazard is simply something that needs the attention of a motorist to change either direction or speed of the vehicle. This may include cars entering traffic from an adjoining road, cyclists entering the motorist's lane while maneuvering around a still vehicle, a pedestrian crossing the road, or a preceding vehicle stopping abruptly, among other things. And the sooner you identify a developing hazard and make the correct response, the higher the score with the highest score for every hazard being five points. The hazard perception test generally comes after the multiple-choice section of the theory test.
Driving Theory Test Practice:
You never want to fail your theory driving test as you would need to retake the exam, putting more time and financial resources into the same activity. And this is why you need to prepare adequately by taking a Mock Theory Test, which would help significantly boost your chances of success. There are people who claim to know a few individuals that passed the real driving theory test the first time without doing practice tests. While it might be true, this is far from being the case for everyone. You'd better take your driving theory exam with the preparation and confidence that only a practice theory test can bring. Below are some of the benefits of taking the driving theory practice test:
It improves your confidence: Just like any other type of exam, the theory driving test can be a hard nut to crack, and without proper preparation, you are always doomed to fail. It is essential to go into the actual theory driving exam prepared in advance, as this will give you the much-needed confidence to tackle your test. Most practice theory driving exams are usually designed to feel like an official DVSA exam, giving you the courage you need to pass your real test. In general, having known what to expect somehow gives you the support you need to become victorious in the end.
It helps save both money and time: As earlier explained, no prospective UK drivers would love to keep on taking the same driving theory test over and over, unless it is so exciting! The reality is that a theory driving exam isn't the exact definition of exciting activity, and this is why you want to pass this test on your first attempt. And taking numerous theory driving practice tests offers you a great chance to pass the real test after the first trial, allowing you to save both time and money that you would spend on another theory driving exam. Remember, these exams cost money, and they'll also consume a good amount of your time. Therefore, to save your cash and time, consider preparing in advance by taking many practice theory exams.
It will boost your overall traffic knowledge: Obviously, not everything you'll cover in your practice theory driving test will be tested on your real exam. And this means that you'll definitely learn a few things that might seem essential, but are incredibly significant to anyone looking to drive on UK's busy roads!
So, where should you source your practice theory driving test from?
Taking practice theory driving questions exposes you to a variety of questions, enhancing your chances of excelling in your real test. For this reason, you want to be extra careful when choosing your practice exam resources so that you can get the most out of them. The most important thing is to make sure that whatever materials you are using are up to date. After all, you expect to get tested on current road issues, so you shouldn't practice on exams that won't add great value to your knowledge.
The best place to find recent practice exam materials is from the official DVSA books and other resources. If you didn't know, the Driver and Vehicle Agency Standards publishes a broad range of official learning resources, which you can purchase online or from high street book stores. Also, there are lots of online practice theory test materials that can offer great results. Of course, you can combine the two to maximize your potential. That way, you will certainly prove to your examiner that you have what it takes to be a great UK driver!