CHOOSE YOUR FREE THEORY PRACTICE TEST BELOW:
Boost Your Success with UK Theory Test Practice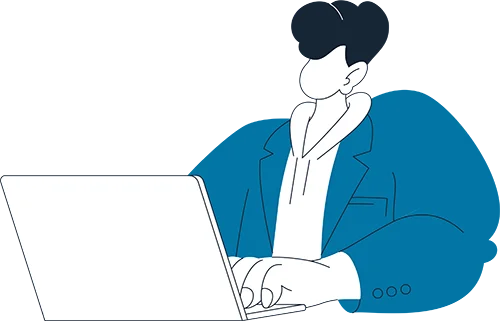 Ever been on a thrilling ride, one where you grip the steering wheel tight and your heart races with anticipation? That's what learning to drive feels like. But before hitting the open road, there's an important pit stop: passing the UK driving theory test.
You might be thinking, "Why should I worry about a simple theory test?" Here's why – this isn't just any old quiz; it's the key to unlock your driving freedom.
We all know theory test practice makes perfect but when it comes to acing this exam, effective preparation can make or break your success. The right approach won't just boost knowledge and confidence – it'll equip you for real-life scenarios behind that wheel!
Here's my practical advice – from making the most out of free training questions to tapping into video tutorials for a deeper grasp. So, let's buckle up and start navigating through these resources!
Understanding the Structure of the UK Driving Theory Test
The UK driving theory test is a critical part of your journey to becoming a fully licensed driver. It's designed to evaluate your understanding and knowledge about road rules, safety measures, and good driving habits.
This challenging exam consists of two sections: multiple-choice questions (MCQs) and hazard perception. The official government site offers more detailed information on this structure.
The Importance of Theory Test Practice
When acing your driving theory test, practice isn't just helpful—it's vital. But why is that so? Let's explore.
Better Knowledge Retention:
First, the more you go through something, the better you remember it. This rule applies to everything from learning a musical instrument to studying for an exam—like our UK driving theory test. Practicing helps cement those road rules and hazard perception skills into your memory.
Increase in Confidence:
If you've taken mock tests before facing the real one, chances are high that nerves won't get the best of you on D-day. By familiarizing yourself with theory test practice questions, formats, and timings, anxiety can be significantly reduced because no surprises are left.
Tackling All Aspects of The Test:
Different people find different parts of the test challenging – some might struggle with multiple-choice questions, while others could stumble at hazard perception videos. However, everyone gets what they need when we have access to all published training materials available for free.
Mimicking Real Exam Conditions:
Akin to running a dress rehearsal before opening night in the theatre or playing scrimmage games before big sports events, practice tests closely mimic actual exam conditions. They give us insights about timing constraints and allow us to perfect our strategy—to decide when we want speed over precision or vice versa—a balance crucial for success.
Familiarity Breeds Success:
Ever heard the saying, "Familiarity breeds contempt"? In our case, it's more like "familiarity breeds success." By taking mock tests repeatedly until you're comfortable with every possible question type and format—success is not just an option; it's inevitable.
To wrap things up, practicing for the theory test isn't just about nailing every question. It's more than that.
Accessing Free Training Questions for Theory Test Practice
We've got your back with our free training questions designed to assist you in achieving success on the road.
To make things easier, we've gathered all the published training questions. These are exactly what they sound like real-life queries that have been used in past exams. Practicing with these is like getting a sneak peek into your future test.
Now, how do you access them? Simple. Just head over to our dedicated 'Practice Questions' section on this website. There, you'll find everything neatly categorized according to topics such as 'road signs', 'safety margins', and more.
Making Use of Practice Tests for Theory Test Preparation
Theory test practice is like a secret weapon when preparing for the theory test. They help you gauge your understanding, boost confidence, and let you experience an environment similar to the actual exam.
UK's official government website offers practice questions that cover every aspect of the driving theory syllabus. Using these resources is like getting insider information about what could be asked in the real test.
Benefiting from Tips and Strategies for Theory Test Success
Cracking the theory test doesn't just come down to luck. Applying the right strategies and practicing regularly can achieve success on the theory test. Let's take a look at some effective tips that could give your preparation an extra edge.
Tips That Can Boost Your Performance
To start with, making a study schedule can help keep your preparations on track. Set aside a regular time each day specifically dedicated to studying the official Highway Code.
Avoid cramming all of it in one go; breaking up your studies into manageable chunks is more beneficial.
Leveraging Online Resources
Websites like https://www.driverknowledge.co.uk/ offer free access to practice tests, which mimic real exam conditions so you get used to timing and pressure ahead of the actual test day.
It's also smart to use online platforms where other learners share their experiences and advice – sometimes even questions they encounter.
Repetition is a powerful tool
​If some topics or rules confuse you, don't worry. Practice makes perfect – repeat them until they become second nature.
You might find it helpful to write them out by hand or by teaching someone else — these methods can enhance memory retention significantly.
Remember: while passing is important, truly understanding driving laws isn't just about acing a test—it's vital for staying safe when you hit the road. So be sure not only to memorize facts but also to understand why they exist.
Utilizing Video Tutorials for Enhanced Understanding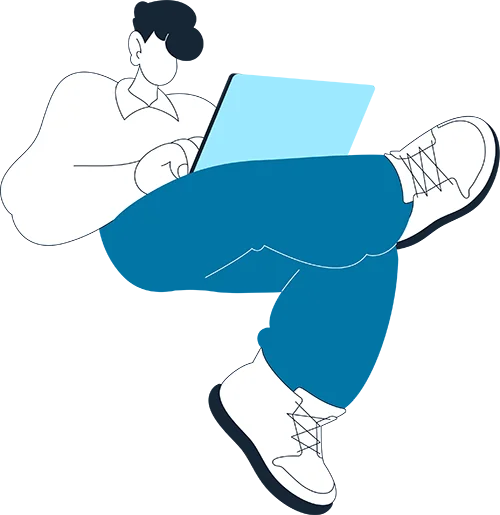 Video tutorials can be a game-changer when mastering the ins and outs of the driving theory test. They provide a unique learning experience, allowing you to visualize road scenarios, grasp complex concepts, and remember them better.
A picture is worth a thousand words; imagine how much more valuable moving pictures are. That's why we created comprehensive video tutorials, giving you another avenue to prepare for your upcoming test.
The Value of Visual Learning
Reading alone doesn't always lead to understanding. But once you see it in action – voila. It all makes sense. This isn't just about personal preference; research supports visual learning as an effective method of understanding new information.
Bridging Knowledge Gaps with Videos
We believe videos can help fill knowledge gaps left by traditional text-based resources. Our video library covers everything from road signs interpretation and hazard perception techniques, right up to complex roundabout rules—allowing you to hear or read about these topics and watch them unfold in real-time simulations.
Explore our free video library here.
Boosting Retention Rates Through Visualization
Videos create lasting impressions through auditory and visual stimulation, which helps increase retention rates compared with reading alone.
Animated examples bring traffic situations alive so they're easier to remember on the actual day of testing.
Seeing events play out lets you anticipate possible situations and know how to respond.
As the saying goes: "Tell me, and I forget. Show me, and I remember." So why not give video tutorials a shot? You might find them more helpful than you think.
Keeping Up-to-Date with Changes in Driving Theory Test
Staying current with changes in the driving theory test is like keeping up with your car's maintenance; it's crucial for a smooth ride. New rules and regulations may be introduced, or existing ones may be altered yearly.
This isn't just about ticking off boxes to pass the exam. It's more than that. It's about becoming an informed and safe driver who understands why these changes are made – usually, they're based on research and statistics to reduce road accidents.
DVSA, the authority behind these tests, often releases updates that can affect your preparation process. So let me give you some practical advice:
Check DVSA's official website regularly – this will keep you posted on any recent modifications.
Relying solely on old study materials could leave gaps in your knowledge base – always seek out updated resources.
Becoming a member of online forums where other learner drivers hang out might also help – they share their experiences, including information about recently asked questions or alterations noticed during their tests.
The Importance of Adapting to Changes
Akin to how traffic conditions require quick adaptations from drivers, adapting swiftly to changes within the driving theory test increases chances of acing it at the first attempt. Just imagine sitting down for your test only to find unfamiliar questions because recent amendments went unnoticed by you. Not an ideal situation, indeed.
Your Ally: Our Free Resources
No need for panic, though. We at https://www.driverknowledge.co.uk/ keep our free resources updated to reflect these changes. We do the heavy lifting, so you don't have to worry about scouring for accurate information.
After all, your focus should be on learning and mastering driving rules rather than worrying about outdated study materials.
Dealing with Test Anxiety for Theory Test
Feeling nervous before a big test like the UK driving theory exam is normal. But if your nerves start to impede your performance, it's time to get assistance in tackling test anxiety.
Building resilience, as suggested by Mind.org.uk, can be an effective way of managing stress and fear associated with exams. Developing mental strength helps you bounce back from challenges and keeps panic at bay when faced with stressful situations.
How can I practice for the theory test?
You can practice using online resources, taking mock tests, reviewing the Highway Code, and watching instructional videos. All these will improve your knowledge.
How should you prepare for your theory test?
To prepare effectively, familiarize yourself with the test format, study relevant materials thoroughly, and consistently take theory test practice to gauge your understanding.
Is the actual theory test hard?
The difficulty level varies from person to person. But it's entirely manageable if you're well-prepared and have done plenty of practice beforehand.
What is a mock theory test?
A mock theory test mimics the real exam in structure and content. It lets you experience how questions are framed under timed conditions without risk.