DVLA Mock Theory Test Is The Best Way To Calm Your Nerves
At some point in life, everyone feels the need to explore life on roads. However, this experience does not come automatically since there are some legal requirements needed. First of all, you need a driver's license that is only obtained after going through various tests to ascertain that you fully understand what is required of you when on the road. Irrespective of the type of vehicle you will be driving, training is a must.
Where can I take an online practice driving test?
If you are in the UK, and you want to take an online DVLA mock theory test, there are some sites with the best tools and resources that will suit your needs. Some of these sites offer free services while others charge a small fee.
Free services
Below are some sites where you can take free online practice driving tests:
– The DVLA website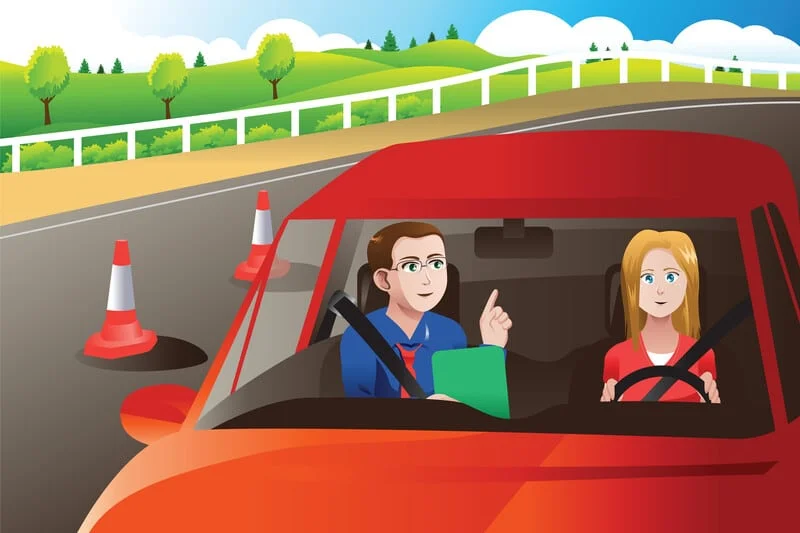 Paid for services
The DVSA has a special learning zone that offers a wide variety of tips, hazard perception tests, and practice exams with an online simulator. The fee required is charged at £25 annually, £14 for 3months, £10 for 1month and £7 for one 1week. You can access this service on all mediums, including your PC, tablet, or smartphone.
Contents of an online driving theory test
A multiple-choice test
This is the first part of an online driving theory test and consists of 50 questions regarding the Highway Code. All the questions should be answered in 57 minutes, and you need to get at least 43 correct answers to pass. To stand a higher chance of passing, it's essential to get prepared early in advance just like any other exam.
A hazard perception test
After completing the multiple-choice test, you will take a hazard perception test. This test contains 14 video clips whereby you are expected to use the mouse to click any spotted hazard that is developing. These hazard clips are usually silent. The faster you spot and click a hazard clip, the more points you get. To pass a hazard perception test, you must have a score of 44. After this, you will be eligible to take a practical driving test.
Practice driving test that helps you pass your UK theory test faster and more effectively
If you want to pass your UK theory test faster and more effectively, you must be well prepared by completing free online practice tests on the websites explained above. Below are some top tips on how to get ready for your UK driving theory test:
Efficient preparation
Trying to undertake the theory test without any prior knowledge of what to expect can lead to poor results and disappointment due to the complex nature of the Highway Code. Before you decide to take the UK theory test, visit the free sites to see what type of questions to expect.
Carefully check your errors
After answering questions in these free test practice websites, you will be able to get all correct answers together with explanations from an expert. Therefore, you will be able to know where you went wrong and the justification for the correct answer. By doing this, you will have an idea of what to expect in the forthcoming test and how to go about it.
Retake all complicated questions
There are chances that you might come across some complex questions in your test. The best way to prepare for this is to retake all complex questions. For instance, you might be challenged in remembering some fines for infractions or even distances. Constantly repeating these questions will help you in tackling those difficult questions in the test. The free practice sites allow you to save complex questions and try solving them correctly from time to time.
Keep Calm
When approaching the test, you should be calm and well relaxed to avoid making small mistakes that can make you fail the test. Remember that accuracy matters a lot here and any single mistake counts.
How to identify a good driving knowledge test practice website before you sign up
Before you sign up for any driving knowledge test practice website, there are some things you need to consider as follows:
Reputation
Normally, anything good will always sell itself. Therefore, a good driving practice website that is reputable will have wide recognition across a particular area. You can ask your family members, friends, and colleagues about their knowledge concerning a reputable website before you sign up for their services.
Online reviews and ratings
This is one easiest way of identifying a good driving knowledge test practice website. Look at what people have been saying about their services and the different ratings. If you find out that many people didn't find the site helpful, then move on to look for another site immediately. This clearly indicates that their services generally don't suit the requirements of a real written driving exam. A website with a poor user rating is also an indication that it is not useful.
Relevance
Does the site have relevant information? This is very key because you'll be in the process of trying to find out what to expect in the actual test. If you find a site that doesn't have much information about driving tests, you should not waste time signing up. Look for a site that has detailed and has relevant information that can assist you in passing the actual driving exam.
Pricing
Some sites offer free practice driving tests, while others charge a fee. Therefore, you should be extra careful, especially when signing up for the paid services to ensure you get what you pay for. The internet has a lot of scams, especially when it comes to getting services.
Also, it does not mean that the paid services are always the best. Perform a comprehensive search since you can get free driving test websites that will give you the relevant information that will help you pass the actual driving test.