Hazard Perception Test Practice- Why They Are Essential in Your Learning Process
Developing commendable hazard perception skills is an integral part of becoming a safe driver. Ideally, it takes time, effort, and experience to develop the ability to anticipate potentially dangerous situations on the road ahead of time.
To help you through this journey, driverknowledge.co.uk. offer the most thought out hazard-perception test practice to build your vigilance on the road. This not only help you pass the hazard-perception test in the UK driver licensing process but also makes you a safer driver.
What is the official perception test?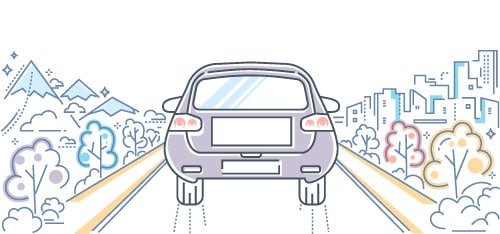 The hazard perception test is one section of the UK driving theory test that is designed to ensure that learner drivers can recognize potential hazards on the road. This test is vital because it is estimated to reduce road crash rates by 11.3 percent.
The perception test consists of 14 video clips that show real-life scenarios on the road from a driver's point of view. You are required to identify potential hazards as they develop. The test takes between 15-20 minutes to complete.
In 13 of the 14 clips, there is one hazard for you to spot, but in one clip, there will be two hazards. It will be up to you to figure out the two hazards.
Why is the hazard perception test so important?
The UK hazard perception test is a requirement for you to attain a full driving license. The driving theory test consists of a series of 50 multiple-choice questions followed by the hazard perception test where you're required to spot the developing hazards as they start to happen. After completing the test, you receive a paper print out showing grades for both tests. This will be the pass certificate you use to book the driving test. If you fail either part, you must retake both tests. You need to pass both sections of the theory test to qualify for the practical test. 
How to score the hazard perception test
Each video clip has a maximum of 5 marks, but the score decreases as the hazard develops. Ideally, a developing hazard is one that might require a driver to change speed, stop, or change direction.
The scoring window has five equal segments. Your score on a clip will be based on how early you click on a developing hazard. As soon as you spot a hazard, click or touch the screen as you notice it developing. The earlier you react, the better, as responding in the first segment will score 5, and the last section will score just one point. The clips cannot be skipped or reviewed.
The maximum score on the perception test for cars and motorcycles is 75, with a pass mark of 44. 
Is it possible to score zero on a clip?
There are situations where one can score a zero on a clip. For instance, if you click multiple times in quick succession on a clip, you score a zero for the clip, and a warning message may appear when the clip ends.
Clicking the computer mouse too early before a potential hazard becomes a developing hazard or when the hazard has fully developed will also result in a score of zero. Clicking outside of the scoring window will also result in a score of zero.
You don't lose points for clicking when there isn't a developing hazard. 
Who is eligible to sit the hazard perception test?
Learner drivers are eligible to sit the test from the age of 17. A 16-year old candidate may also take the test if they apply for the enhanced rate of the mobility component of the Disability Living Allowance.
A provisional driving license is required for you to sit the test. You can easily obtain the license by submitting an online application. The process can take up to 15 days.
If you pass the theory test, you must take the practical driving test within two years. If you don't sit the practical test within this time, you will have to book and pass another theory test.
Why Try Theory Test Hazard Perception Practice Websites?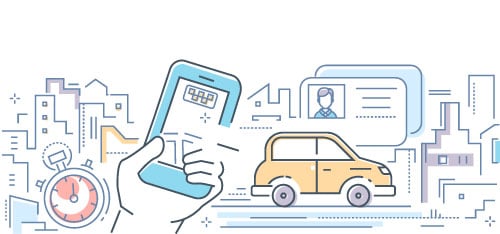 As always is when learning and mastering new skills in life, practice makes perfect. To increase your odds of success, it is recommended to practice online and ensure you've grasped what it takes. As a driver learner looking to ace, you're driving test on your first trial; hazard perception practice comes in handy. It will teach you how to be a safe driver while at the same time getting you ready for your DVSA driving theory test through building your hazard perception skills.
You get to access tools and resources to study and practice online, track your progress and receive essential guidance and tips on acing the test. Besides, there is a lot of flexibility when it comes to online driving practice tests. You get to learn the theory, choose your topics, practice, and attempt tests anytime and anywhere. You'll be exposed to essential driving skills, the highway code, and the traffic signs.
Get to test yourself online using either real video footage or mock hazard perception CGI, which use cheat detection algorithms just like the official test. The algorithm detects patterned and repeated clicks, which may trigger a zero-score response. There are plenty of these kinds of tests online which will help you get prepared by teaching you what to expect on the day of the official test.
Can You Afford Not To Do a UK Hazard Perception Test Practice?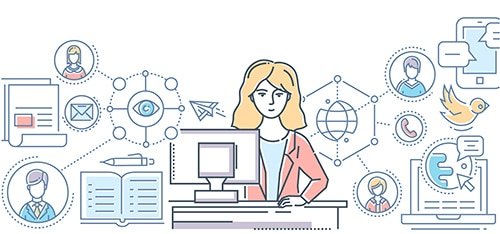 Given how apprehensive the theory test makes candidates feel, online practice is the surest way to get yourself ready for the official UK driving test. The package is affordable to ensure everyone accesses the assessment and training to improve traffic safety. For each practice test, you will get an automated analysis of your performance, and the more you practice, the better you become at recognizing potential and developing hazards.
With proper guidance, the hazard perception test is not difficult to pass. With resources from driverknowledge.co.uk., you will be well prepared for the official UK Theory test. All the mock test questions and hazard a practice test are provided by the DVSA and works on smartphones, desktop computer, tablet, and laptop. Our objective goes beyond helping you pass the official tests- we are happy to see safe, competent drivers on the road!