Driving Theory Test Practice - Why It Helps You Prepare
Gone are the days when learning to drive was seen as a privilege, and driving was considered a luxury. We are in an era where driving skills have become so essential considering that driving comes with the freedom that you may never get with any other transportation method. Before acquiring your driver's license, several things will be required of you, however.
One of them is passing your practical test, which is basically on the road driving an actual car, and the other is a theory test. Well, a theory test can be more stringent compared to the practical test depending on how you view it. Whatever the case, you never want to fail a theory test as you would have to repeat, putting more time and money into the same activity. That's why you need to prepare ahead by taking a practice theory test, which should significantly improve your success chances.
This brings us to the next section of this article – what benefits are there when you prepare by taking a practice car driving theory test? Let's get down to business and discuss these advantages.
The Benefits of Preparing by Taking a Practice Driving Theory Test
The purpose or a theory test, as you most probably know, is to determine how much knowledge you have as far as traffic rules are concerned, as well as your capacity to deal with traffic risks and dangerous situations. Preparing for the theory test beforehand offers benefits such as:
Enhance confidence
Even though some people pass the real theory test after trying it just for the first time, you shouldn't assume that it will be the case for everyone. The real test is such a big deal to some people that they end up freaking out and getting bad results afterward.
As such, it's always essential to go into the real test having prepared in advance, as that will give you enough confidence to handle the test. In general, having known what to expect somehow gives you a boost so that you end up victorious in the end.
Save time and cash
No one really wants to keep on doing the same thing over and over, unless it's so exciting. Let's face it; a driving test theory isn't the exact definition of an enjoyable activity, which is why many people want to be done with it after the first trial.
But what if someone told you that it's not always the case and that some people are forced to repeat the test when they don't meet the instructor's expectations? Well, that's the reality, and you should do everything in your power to avoid such situations.
Remember that these tests cost money, and they also need a good amount of your time. Therefore, if you want to save your time and cash, consider preparing in advance by taking an online theory practice test.
Increase your knowledge
In most cases, the things you will cover in your online practice theory test are not exactly similar to the real theory test. That gives you the chance to learn one or two things that may not seem important, but are significantly relevant to anyone looking to learn how to drive.
Other Ways Preparation Like Taking a Free Car Driving Theory Test Practice Can Help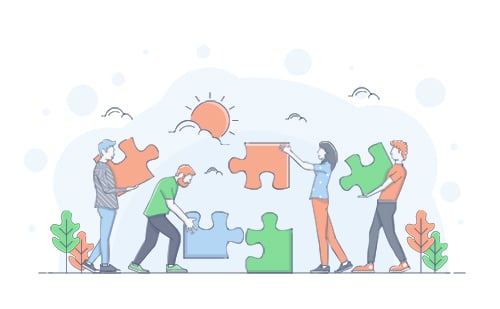 For someone who may be wondering what else they can do to prepare for the final test, taking a free car driving theory test is also an option as these also serve the same purpose. Even though a free test might not be as beneficial as a paid one, the main thing you are after should be to get an idea of what the main test should be like. As such, if you have been looking for an alternative, to the paid practice theory tests, you should consider taking a free driving theory test.
Factors to Look for When Sourcing a Driving Theory Test Online Practice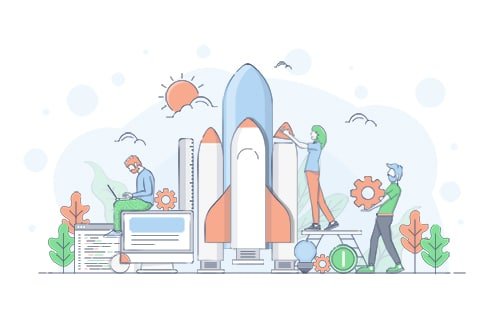 Taking an online practice theory test exposes you to a variety of questions, most of which focus on the rules and regulations of the road. For this reason, you want to be careful when selecting your practice test so that you can get the most out of it.
That means considering a variety of factors that will determine the quality of your practice test. Even though these factors may seem quite normal, they are vital when it comes to choosing the practice test that gives the best results. Below are the three main things that need to be considered:
The recentness of the test
Before you accept taking an online practice test, you should first find out whether it is up-to-date, to avoid equipping yourself with information that may not have great value. You expect to be tested on current road issues, so don't practice on something that will take you back to the old days. Determining the recentness of the practice test that you want to take should not be a hard thing to do as long as you carefully scrutinize the test and understand all the included information.
Relevance to local driving regulations
There are driving regulations that may apply only to a certain area, so be careful with what you choose, to avoid inconvenience. Be sure to familiarize yourself with your region's driving regulations before accepting to take any online practice theory test.
Price
Lastly, it would be best if you also considered the fee you are charged for online practice theory tests. As much as free tests save you a lot of cash, consider that they won't give you the same value you expect from ones you pay for. However, even as you pick the paid tests, you still want to consider the price to avoid being overcharged. Get a practice theory test that offers great value for the cash you have to part with.
Over to you,
Getting a driver's licence should not be so challenging as long as you do what it takes to get everything right. Utilizing an online practice theory test is one of the best ways to ensure that you get excellent results when it comes to the real theory test. That way, you can prove to your instructor that you have what it takes to be a great driver.