How To Tell If You're Ready For Your UK Driving Theory Test
Theory test. Two words that aspiring new drivers in the UK are dreading. It's as if the practical driving test wasn't enough to wrack all our nerves. Obtaining a driver's license in the United Kingdom isn't easy. Aside from passing the practical test, you also need to pass the dreading theory test. Unlike in any other country, the theory test in the UK is a lot more difficult to pass than the practical test. Some people don't think the same way, though. The theory test is just a minor thing for them, and they still think passing the practical test is more critical. This is why the passing rate for the UK theory test is only 47.7%. Half of the aspiring drivers failed to get their driver's license because they underestimated the theory test. It's a lesson they learned the hard way.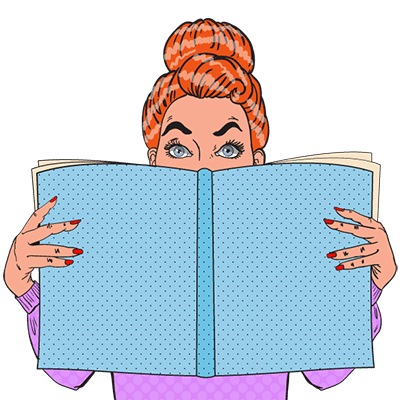 This article will show you how to know if you're ready to take on the first big step in getting a full driver's license in the UK. A theory test can be tricky, so it's better to be prepared rather than regret it.
The ultimate key in acing your theory test is to take it when you're ready. As we've mentioned earlier, the theory tests are tricky, so never underestimate it-most people who do fail the test. But the big question is: How do you know if you're ready to take the theory test?
Sit back and buckle your seatbelt because you're about to find out the answer to your question.
What is a Theory Test?
This might be your first question. What exactly is a theory test? A theory test is an exam that will test your knowledge of driving and your skill in hazard perception. It was almost 25 years ago when it was first introduced in the United Kingdom. Since then, it has been the first step in getting a full driver's license.
To be a good driver in the UK, you need to pass both the theory test and the practical test. These two tests go hand in hand. It's not the test you will study to pass and then forget about it. A good driver should always be responsible at all times. The theory test covers all the responsibilities of a good driver. It is one of the crucial parts of getting a driver's license. The test will increase your knowledge both in driving skills and hazard perceptions. It is not enough that you learned excellent driving skills; you need to understand how things work on the road. You need to know the hows, whens, and whys while driving. So, pass the theory test and remember it by heart.
Preparing to pass
Now that you have learned the importance of a theory test, your next goal is to pass it with flying colors. So, start making a strategy on how you'll do it. Nowadays, where all information is made available on the internet, it is impossible not to find any relevant information about the theory test via websites or apps. If you're not into technology, you can still find information in the books. All information you need is just around you; you need to study it well.
Whether you will study using the internet or books doesn't matter. After all, everyone has their studying methods. Once you've decided where to get your resources, pick out a studying time for yourself. Since this is one of the big tests of your life, no matter how busy you are, allot a study time for the theory test. Remember that it's a make-or-break type of exam.
The Two Parts of The Theory Test
01 Multiple Choice
Before you begin the theory test, you can take the warm-up section to help yourself familiarize the test. The theory test is divided into two parts, and the multiple-choice is the first part. This section of the test covers some information found in The Highway Code and Know Your Traffic Signs books. If you have extra cash, you can splurge it by buying these books, or you can also go to a public library nearest you and borrow these books. You can also find some of its content online, so there's nothing to worry about if you can't find the physical book.
In the multiple-choice section, you will be given 50 questions that you can answer within a given time limit. Each question will have several possible answers, and you will have to choose only one correct answer. You need to get at least 43 points to pass this section.
02 Hazard Perception
This is the second part of the test and probably the trickiest part, as this focuses on your instinct. You will be given various video clips where it shows everyday scenarios on the road. There will be at least one developing hazard, and some videos will show two hazards. It would be best to recognize the clues and perception of danger as these are the crucial skills that drivers need to have. Some hazard perception videos include driving in fog, night, or low-light conditions. A score of 44 out of 75 is required to pass this section.
How Will I Know If I'm Ready For The Test?
The best way to know if you're fully prepared to take the theory test is to take a mock trial available on the internet for free. You can take the mock theory test multiple times. You are ready for the actual test if you consistently pass the mock test. If you're feeling confident about it already and you have to remember every important detail by heart, you can book your theory test. It usually takes 1-4 weeks for the theory test appointments, so you can still study while waiting for your big day.
There is no secret to passing the theory test. If you study well, you'll pass it. Just remember to take it seriously and give yourself more time. Please don't freak out on the test day, as this is primarily where our drivers fail. No matter how prepared you are, you will mess up your theory test if you get nervous. So one piece of advice I can give you is to believe in yourself. You've studied hard for it, and you dedicated most of your time, and there's no reason you won't pass it. Focus on your goal.